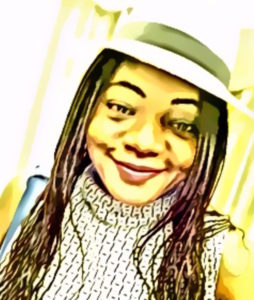 When Wunmi was 16 years old, she had a dream about 3 overprotective brothers watching over their little sister after they became orphans unexpectedly.
She woke up the next morning with a relentless desire to get it all down on paper.
Two weeks later, she completed her first novel. It was almost 30,000 words of utter drivel but her sister loved it and her daddy was mighty impressed and bought her a typewriter.
A few weeks afterwards, a lady in a blue tunic introduced herself as her muse and took up residence in her subconscious. She hasn't been able to stop writing since that day.
Life has gotten in the way more than a few times but in the end, through everything, she always comes back to her pen and paper because it's where she finds solitude, solace, peace and herself.
She also writes a successful non-fiction series in the lifestyle and beauty genre under a different pen name.
However, fiction was her first love and she decided to return to it in 2018 with the publication of The Underwear Defense, part of a short story collection.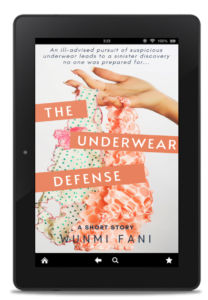 READ THE UNDERWEAR DEFENSE FOR FREE HERE
The Underwear Defense received rave reviews. You can read it for free HERE. She is currently working on two full-length novels, which she hopes to publish traditionally. More on her WIP HERE.
Wunmi's writing has appeared on HuffPost, YouQueen, and Medium. Apart from writing, she's also an avid reader, wanderer, chocoholic, and beach bum.
She spends a lot of time dreaming about when she can get away for her next beach vacation, which usually involves a lot of laying around on the beach.
She looks forward to the day she can write full time while looking out over the sea. She currently resides in Toronto, Canada.
You can read her random writer musings, tips, advice, updates, events, and more on the blog. Feel free to get in touch with her HERE.
Sign up below to download some awesome freebies, get notification of new posts, contests and giveaways.
{{Privy:Embed campaign=1226344}}