Below are my current stories which you can find on Amazon. If you read any of them, do leave a review. Your reviews help other people discover my stories.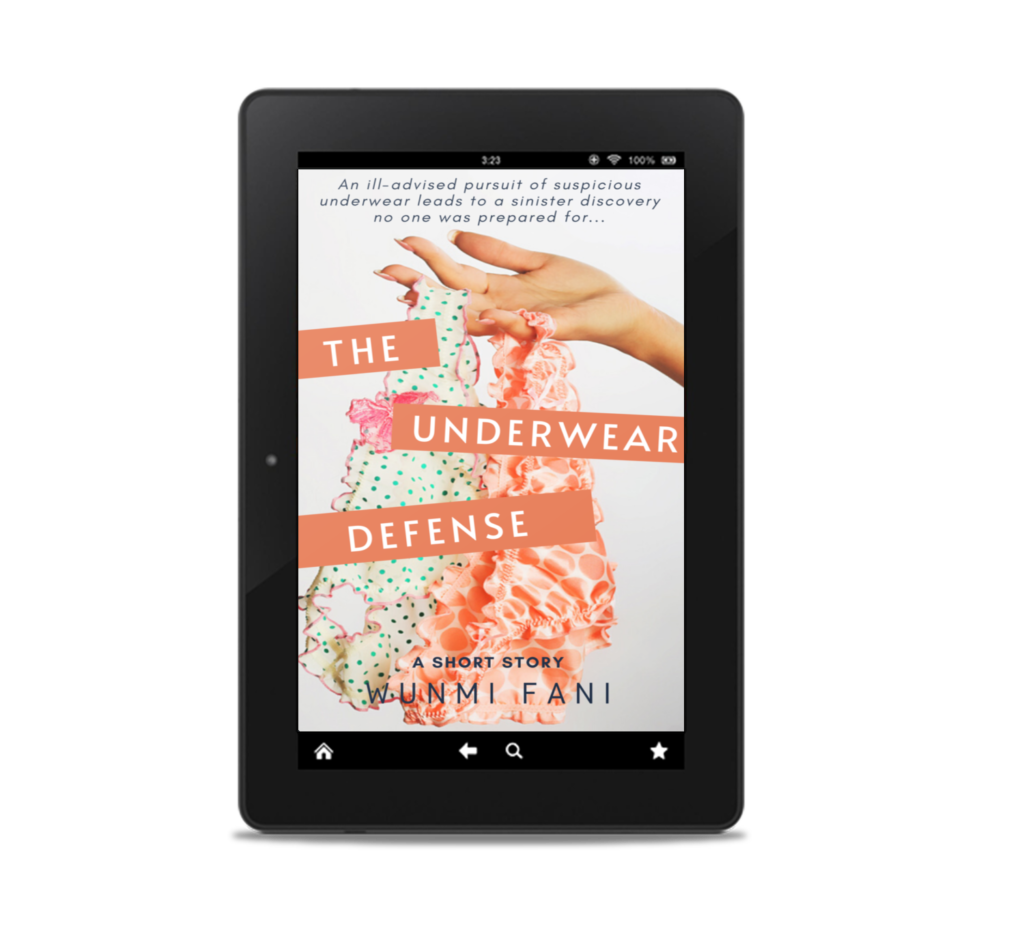 Kiki's determination to trace the source of a panty she discovered in her fiancé's luggage leads to an ill-advised expedition followed by a sinister discovery.
Rated 5 out of 5 on Amazon, this story is the first from For Better, For Worse or Maybe Not: A Take on Courtships, Relationships & Almost Weddings.
It's currently available on Kindle. However, you don't need a Kindle device to read a Kindle book. Learn more HERE.
Reviews
"This is hilarious! A very humorous way of dealing with complex issues in romantic relationships. I love the writing style of the author, it is enthralling and lucid!"
"Good for kicking back on a beach and reading a suspenseful short story. I enjoyed her style of writing and was curious from the start. Well done!" – Melysnl
"Oh My Goodness!!! This is up there with the very best in the world. What a captivating story, gorgeously told. The style is smooth and intriguing. I can't wait for the rest of the series. I am definitely going to pre-order. Keep it coming Wunmi Fani. Red hot it is!"
"This is hilarious! A very humorous way of dealing with complex issues in romantic relationships. I love the writing style of the author, it is enthralling and lucid!!!" – T.J
Promo Video