{{Privy:Embed campaign=1226344}}
This post may contain affiliate links. Full disclosure HERE.
My earlier article The Underwear Defense shared my experiment with self-publishing a short story a few years ago. I received great feedback from beta-readers and fans.
As a result, I expanded the short story into a collection entitled For Better, For Worse or Maybe Not (Vol 1).
For Better, For Worse or Maybe Not (Vol 1) is a collection of stories that explores deceit, dishonesty, greediness and putting the cart before the horse in courtships, relationships, and almost weddings.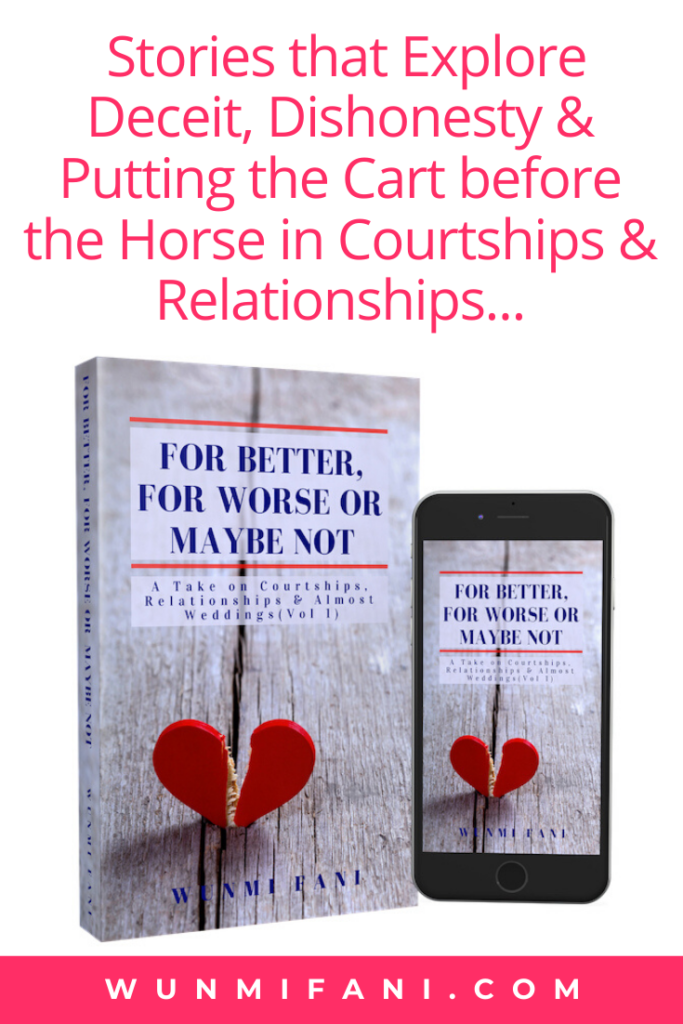 A man determined to hide a million dollars from his fiancee.
A woman who interprets a fortune teller much too literally.
A serial cheater who can't choose between three women despite an inheritance on the line. 
These are just a few of the stories in the book. These stories draw on a lot of personal experience and incidents I've witnessed over the years.
There's a chance to participate in a quiz at the end and guess which of the stories are true. If you guess correctly, you will be entered into a draw to win 1 of 3 paperback copies of vol 2. 
Check out the book trailer below:-
For Better, For Worse or Maybe Not (Vol 1) is available for purchase on Amazon in Kindle and paperback formats.
Rated 5 out of 5 from readers on Amazon and Goodreads. Check out some of the reviews below:-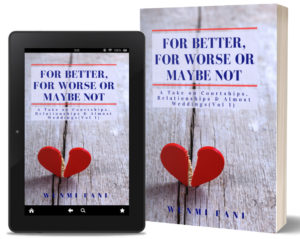 "This is hilarious! A very humorous way of dealing with complex issues in romantic relationships. I love the writing style of the author, it is enthralling and lucid!"
"Oh, My Goodness!!! This is up there with the very best in the world. What a captivating story, gorgeously told. The style is smooth and intriguing. I can't wait for the rest of the series. I am definitely going to pre-order. Keep it coming Wunmi Fani. Red hot it is!"
"This is a really funny selection of short stories, all on the topic of romantic relationships. You have the guy who is dating 3 girls at the same time but struggling to decide who is Ms. Right when faced with the ultimatum from his mother of losing his inheritance if he doesn't choose just one. And the girl who already has the wedding planner booked and has been hinting to her boyfriend for ages who seems totally oblivious. These are just two of the comical situations that had me laughing," – Yet Another Blogging Mummy
{{Privy:Embed campaign=1226344}}